Reverend Lyvonne Proverbs
Advocate | Pastor | Speaker
Pastor Lyvonne Proverbs, a New York City native, is a body and sex-positive preacher, transformational speaker, poet, educator, and creative social entrepreneur working to end #ChurchToo. Committed to eradicating childhood sexual abuse in and beyond Black religious spaces, Lyvonne is the founder of Beautiful Scars, an online storytelling agency focused on trauma, healing, and resiliency. An Emmy-award-winning media producer, Lyvonne has been featured in ESSENCE and Cosmopolitan and recently Sojourners named her one of "11 Women Shaping the Church." She is a proud member of Delta Sigma Theta Sorority, a non-profit sisterhood of predominantly Black, college educated women providing assistance and support around the world.
Twitter: @WereSurthrivors
Website: www.weresurthrivors.com
Rachel Grant, MA
Advocate | Author | Certified Coach
Rachel Grant is a Sexual Abuse Recovery Coach with an M.A. in Counseling Psychology. She is also the author of Beyond Surviving: The Final Stage in Recovery from Sexual Abuse. Based on her training, study of neuroscience, and lessons learned from her own journey, Rachel works with survivors of childhood sexual abuse who are tired of feeling broken, unfixable, and burdened by the past. Rachel designed a program to change the way we think about and heal from abuse and empowers survivors to relinquish of the pain of abuse and move on with their lives.
Website: www.rachelgrantcoaching.com
Thomas Edward, CPC, ELI-MP
Advocate | Certified Coach

Thomas Edward is the founder of MpowerSurvivors.com, a leadership development coaching organization tasked to help educate, coach, and equip men dealing with the adverse childhood experiences (ACE) of sexual abuse and trauma. A survivor himself, Thomas creates safe haven weekend workshops and online coaching programs where men can activate healing by resolving imprints of sexual trauma and led empowered lives. Thomas has been working with male survivors since 2001 as a certified professional coach, incorporating neuroscience and healing strategies during his workshops. Thomas also consults and trains for CPS in Sacramento, California.
Website: MpowerSurvivors.com
JIMMY HINTON, MDIV
Advocate | Speaker
Jimmy Hinton Jimmy Hinton, MDiv grew up in Shanksville, PA, just one mile from where United 93 crashed on September 11, 2001.
In 2011, Jimmy's sister confided in him that she had been sexually abused when she was a young child by their father, a former minister of 27 years. Jimmy reported his father to authorities which resulted in his confession of 23 victims and a conviction of 30-60 years in Pennsylvania state corrections facility.
Jimmy researches deception techniques of child molesters and specializes in abuse in plain sight. Jimmy is a certification specialist with G.R.A.C.E (Godly Response to Abuse in the Christian Environment).

Website: https://jimmyhinton.org
Twitter: @JimmyHinton12
MIKE SLOAN, MDIV
GRACE Director of Safeguarding Certification Program
Mike Sloan is the Director of Safeguarding Certification at GRACE (Godly Response to Abuse in the Christian Environment). For the last nine years, Mike has trained churches, schools, and other Christian ministries across the United States and abroad in child abuse prevention and response best practices. Mike was instrumental in developing GRACE's Safeguarding Certification initiative and GRACE's Seminary Curriculum with GRACE board member Victor Vieth, the first three-credit hour seminary course on child maltreatment, which was piloted at Biblical Seminary in 2017. In the past, Mike served as a local pastor in Atlanta, Georgia, and Columbus, Ohio.
Website: www.netgrace.org
Twitter: @mikeasloan
ASHLEY EASTER
Advocate | Writer | Speaker | Founder of The Courage Conference
Ashley Easter is a Christian feminist, writer, speaker, life coach, television producer, life coach and abuse-victim advocate who educates churches and secular communities on abuse, introducing them to safe practices and healing resources. She is also the founder of The Courage Conference, a judgement-free place for survivors of abuse—and those who love them—to gather and hear inspiring stories from other survivors about moving forward in boldness and healing. She is the author of The Courage Coach: A Practical, Friendly Guide on How to Heal From Abuse.
Twitter: @ashleymeaster
Website: www.AshleyEaster.com
KATHERINE BARNER
Author | Speaker | Survivor | Advocate
Katherine Barner is an advocate committed to helping female survivors heal from the trauma of sexual abuse. Through her weekly podcast, Sister Survivors, she works to inspire and empower survivors while sharing the message that "you are not alone." Through her counseling firm and extensive background in trauma work, Katherine equips survivors and those who love them with the tools necessary to live with clarity, courage, and confidence.
CHRIS STROOP
Author | Activist
Chris Stroop is a prominent voice in the Exvangelical community dedicated to exposing the abuses that are widespread within Christianity's evangelical and fundamentalist subcultures and exploring how toxic beliefs foster abuse. Stroop is the creator of viral Twitter hashtags including #ExposeChristianSchools and #EmptyThePewscovers which have enabled thousands of people to share their experiences of abuse within Christianity. Chris further analyzes and provides commentary for these and related issues in outlets such as Religion Dispatches, Foreign Policy, Dame Magazine, and Stroop's blog, Not Your Mission Field, which can be found at cstroop.com, along with resources for survivors of toxic Christianity.
Stroop emphasizes moral autonomy and works to build bridges between those who leave toxic Christianity for healthy religion and those who leave for no religion.
Twitter: @C_Stroop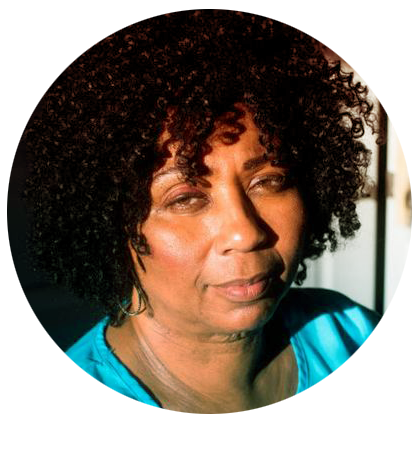 SHERRY JOHNSON
Author | Advocate
Sherry Johnson is the author of Forgiving the Unforgivable: Purple in a Darker Color, a first-hand experience of the repercussions of child sexual abuse. When she became pregnant at age ten by a nineteen-year-old church deacon, she was forced to marry her rapist at age eleven.
By 2012, Sherry told her story and motivated Florida lawmakers to close the legal loophole that allowed her marriage. Marriages like hers which were recognized by the law were banned by 2018, when lawmakers approved SB 140 to ban marriage in Florida to any child under the age of seventeen.
DAVID PITTMAN
Founder & Director of Together We Heal
David Pittman founded Together We Heal in 2011 to provide fellow survivors and their families guidance and help through the trauma of childhood sexual abuse. TWH educates through public speaking to raise awareness and expose sexual predators and their methods. TWH assists both men and women in their efforts to heal, grow and thrive.

In 2015, David was asked to become a part of the Child Safeguarding Initiative team with GRACE (Godly Response to Abuse in the Christian Environment) to empower Christian communities through education and training to recognize, prevent, and respond to child abuse.
Through representing Together We Heal and GRACE, David serves as a public speaker and instructor, teaching churches, schools, and families how to talk with their kids about sexual abuse, how to better identify predatory behavior, and how to properly respond to those harmed.
Twitter: @dave_pittman
Website: www.together-we-heal.org
MICHAEL BREEN, JD, MA
Attorney | Advocate
Michael Breen has over thirty-five years of experience in the courtroom as an attorney and advocate. Based in Bowling Green, Kentucky, his office handles cases nationwide, seeking justice for victims. Besides managing a lively litigation practice, Michael has authored numerous books and articles on trial practice and instructed dozens of classes on litigation techniques for judges, lawyers, and insurance company representatives. In 2014, Michael received his Master of Arts in Religion from Reformed Theological Seminary.
Website: www.churchsurvivors.com
NANETTE KIRSCH
Author | Survivor | Advocate
Nanette Kirsch is an author, blogger, small-business marketer, wife, mother of four, follower of Jesus and survivor of sexual abuse by a high school teacher. Frequently contributing her voice to the many others who are working to raise awareness of sexual abuse, Nanette advocates for survivors by helping them share their stories, as she did in her 2017 award-winning book Denial: Abuse, Addiction and a Life Derailed, which is based on a true story. Nanette is a lover of truth who strives daily to both seek it and speak it.